What is the Britannia Shipyards National Historic Site Society?
The purpose of the Society is to preserve and to celebrate the history of the Britannia Shipyards National Historic Site, a living museum, through collaboration with the City of Richmond and the community.  The Society's role may include program development, fund raising, site volunteer activities, the preservation of wooden boats, and the promotion of the general knowledge, enjoyment and understanding of the Britannia Shipyards National Historic Site.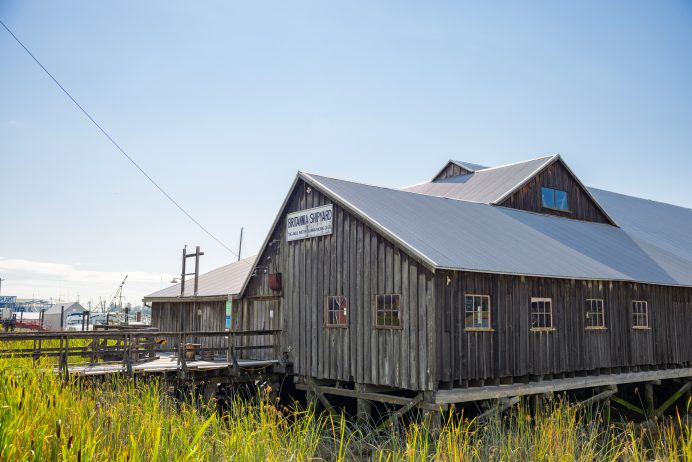 Site Information
Britannia Shipyards is an authentic representation of a once thriving community of canneries, boat yards, residences and stores.
Many of the buildings date back to 1885 and tell the stories of multi-ethnic residents and workers at the Britannia Cannery and Britannia Shipyards: Chinese, European, First Nations and Japanese. This collection of buildings has national value and was designated a National Historic Site in 1992 by the National Historic Sites and Monuments Board.
During open hours, tour buildings that explore fascinating stories of working and living on the historic waterfront.