On November 6, 2019 the City of Richmond is launching a new Parks, Recreation and Culture registration system!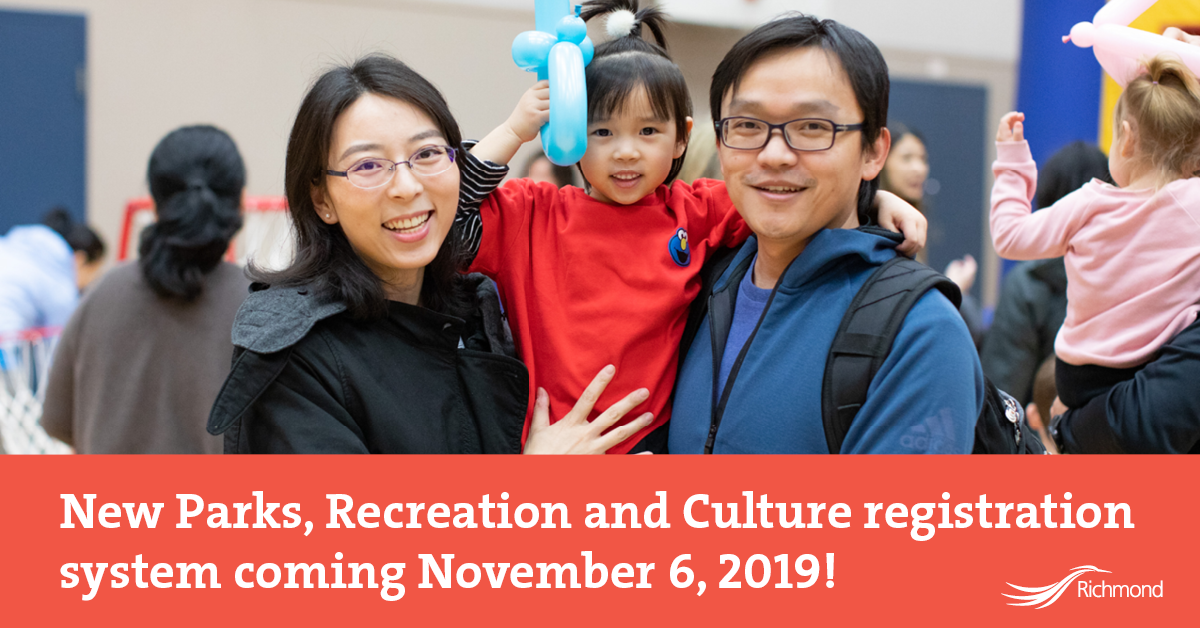 Find, register and manage your program registrations with exciting new features:
Log in easily with your e-mail address and password
Search thousands of programs and events quickly with more search and filter options
Manage your family's schedule with a personalized calendar view of registrations
Add registered programs to your iOS, Google and Outlook calendars
Use gift cards and Recreation Fee Subsidy Program allocations for online payment
Important dates to mark on your calendar:​
​November 6, 2019 - Our new system will launch. You will receive an e-mail with instructions to activate your new account to access online registration.
November 22, 2019 - Winter 2020 programs will be available for viewing online. Browse through programs and try out the new search options to save time during registration.
December 3, 2019 - Online registration begins for Winter 2020 programs (8:00 p.m. for Aquatics and 10:00 p.m. for all other programs). Have your programs selected and log in early to register!
For more information on our new program registration system, please visit www.richmond.ca/new.